Solar Screens Installation and Information
solar screens and sun shades installed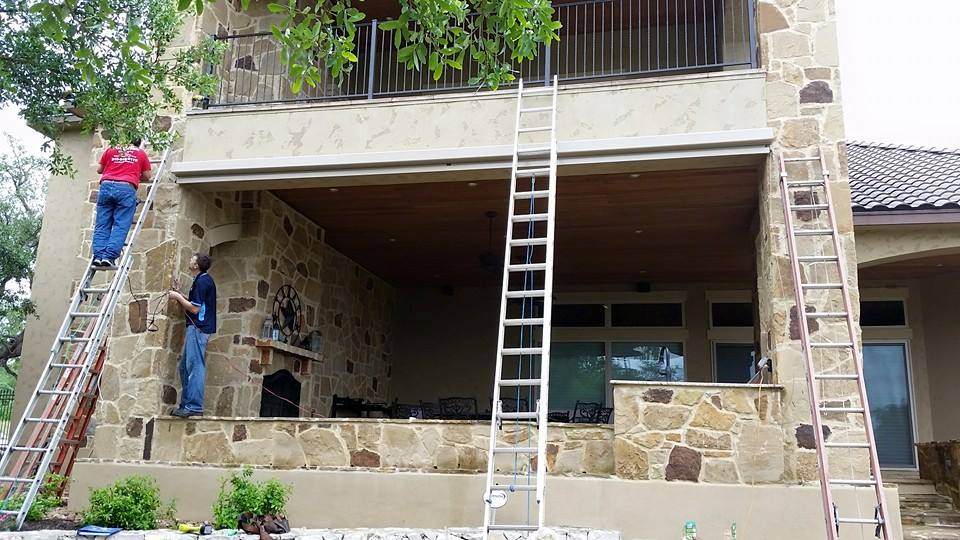 SC3000 MASTERSHADE

The SC3000 Mastershade® is an exterior vertical rolling screen which can be rolled up and down as needed. The fabric runs inside vertical guide Tracks or Cable Guides by means of gravity. When the shade is retracted the fabric is stored in the built-in protective box. A specially designed horizontal weighted Hem bar keeps the fabric taut. The Mastershade® is made of the highest quality extruded aluminum.
OPERATION:
Although mounted on the outside, the SC3000 Mastershade® is easy to operate with the standard manual hand crank and gear set either from the inside or outside the structure. A convenient push-button motor is also available. When motorizing we recommend using the RTS remote standard motor a Telis1 or Telis 4 hand held or wall mounted remote switch.
TRACK:
The SC3000 Mastershade® is available with standard track, cable guides, or no track /cable guides.
FABRIC:
Available STOCK mesh fabric patterns are the most popular Soltis 86 (14% open), Mermet Natte 4500 (14% open), and Satine 5500 (6% open).
Enjoy your outdoor living environment more this year by utilizing shading with Phifer SunTex 95. SunTex 95 is a new shade fabric designed specifically for exterior roller shade applications. A vinyl coated polyester fabric, SunTex 95 is thinner and lighter weight than traditional SunTex fabrics, and is a full basket weave construction.
With a 5 percent openness factor, SunTex 95 offers improved heat and glare control, stopping approximately 95 percent of the sun's hot rays for a cooler, more comfortable outdoor environment. By reducing the sun's penetration to interior rooms, these shades can lower cooling demand, leading to less energy consumption.
Phifer SunTex 95 fabrics are infused with Microban antimicrobial product protection for an added level of defense against microbes such as mold and mildew that can damage the shades. Added during the manufacturing process, Microban protection works continuously for the lifetime of the shade to inhibit the growth of stain causing bacteria, mold, and mildew.
For additional peace of mind, Phifer SunTex 95 fabrics are also GREENGUARD Gold certified. The GREENGUARD certification program is an internationally recognized product emissions certification and labeling program for manufacturers of low-emitting indoor materials.
For more information on SunTex 95 and the full lineup of Phifer sun control fabric.
Solar screens
Large and small solar screen sun shades that block UV and blinding ray of the sun. These durable and long lasting shades can enhance you outdoor experience